The fish started off crappy bottom line powerfeed basic piranha and ended up as The Atomic Fish. It has a Shocktech deltrin bolt, Lapco bigshot, stock piranha, and stock ported spyder barrels, Madman spring kit, PMI ram air chamber, PMI turbo valve, TKO/Mokal cradle, ACI Sub-zero 6 stage x-chamber, PMI thumb velocity adjuster, green Dye sticky grip, and a PMI site rail w/ beaver tail. Sold at the end of february.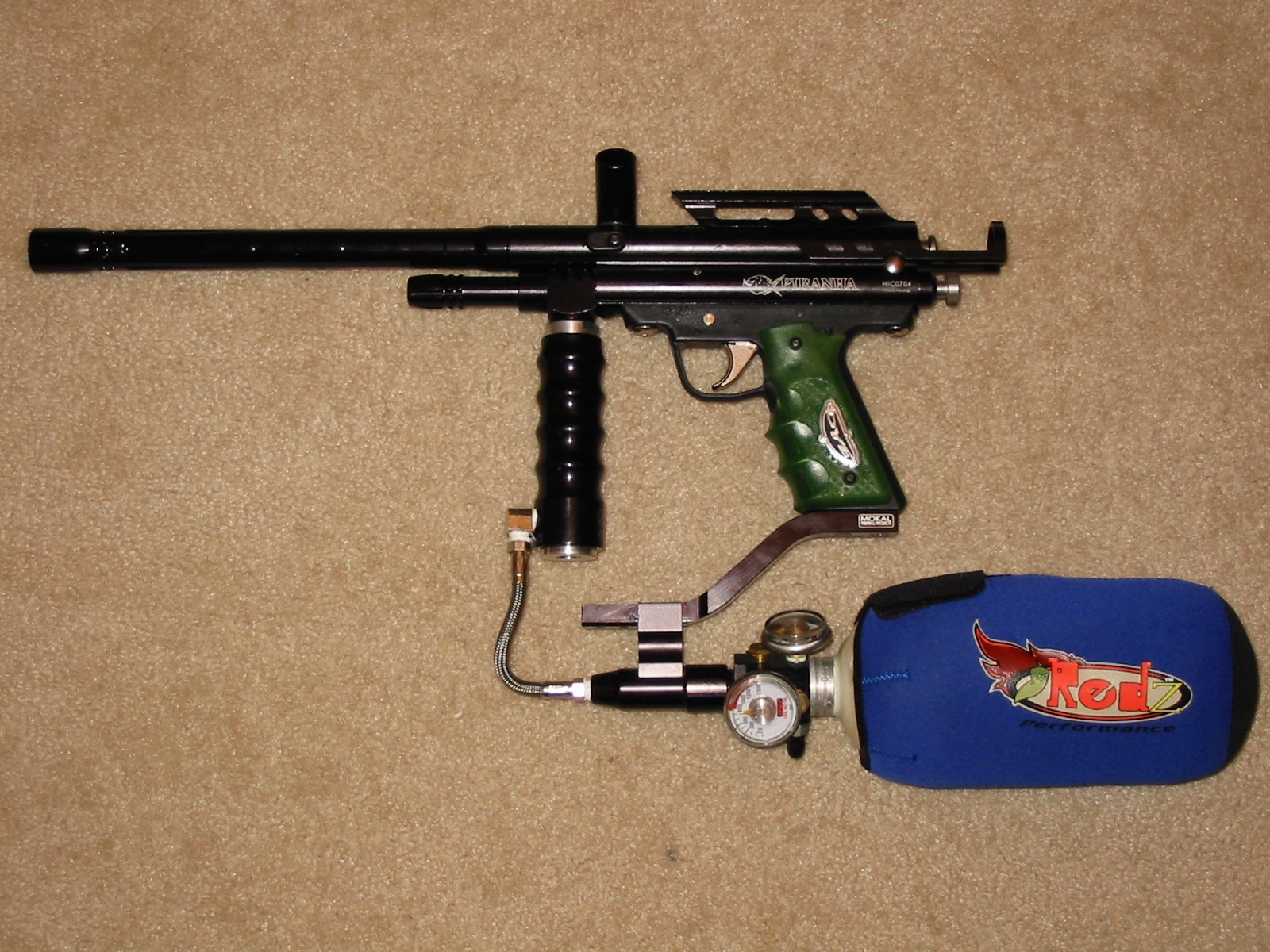 CCI Phantom
I picked up this Phantom last year after playing a few games of stock class and getting hooked on it. It is serial number 18279. The Phantom is the top of the top when it comes to pump guns. I bought it with the standard feed body, 16" CCI barrel and the 12 gram changer. I have both the stock class and standard feed bodies for the gun now. I also added all the clear parts on the gun when i converted to SC. I still want to put a .45 grip on it, a sticky grip, vert air, and hardline on it. I think I may also pick up a shorter CCI, BOA, or Lapco barrel for it. Then I'll ano it ;)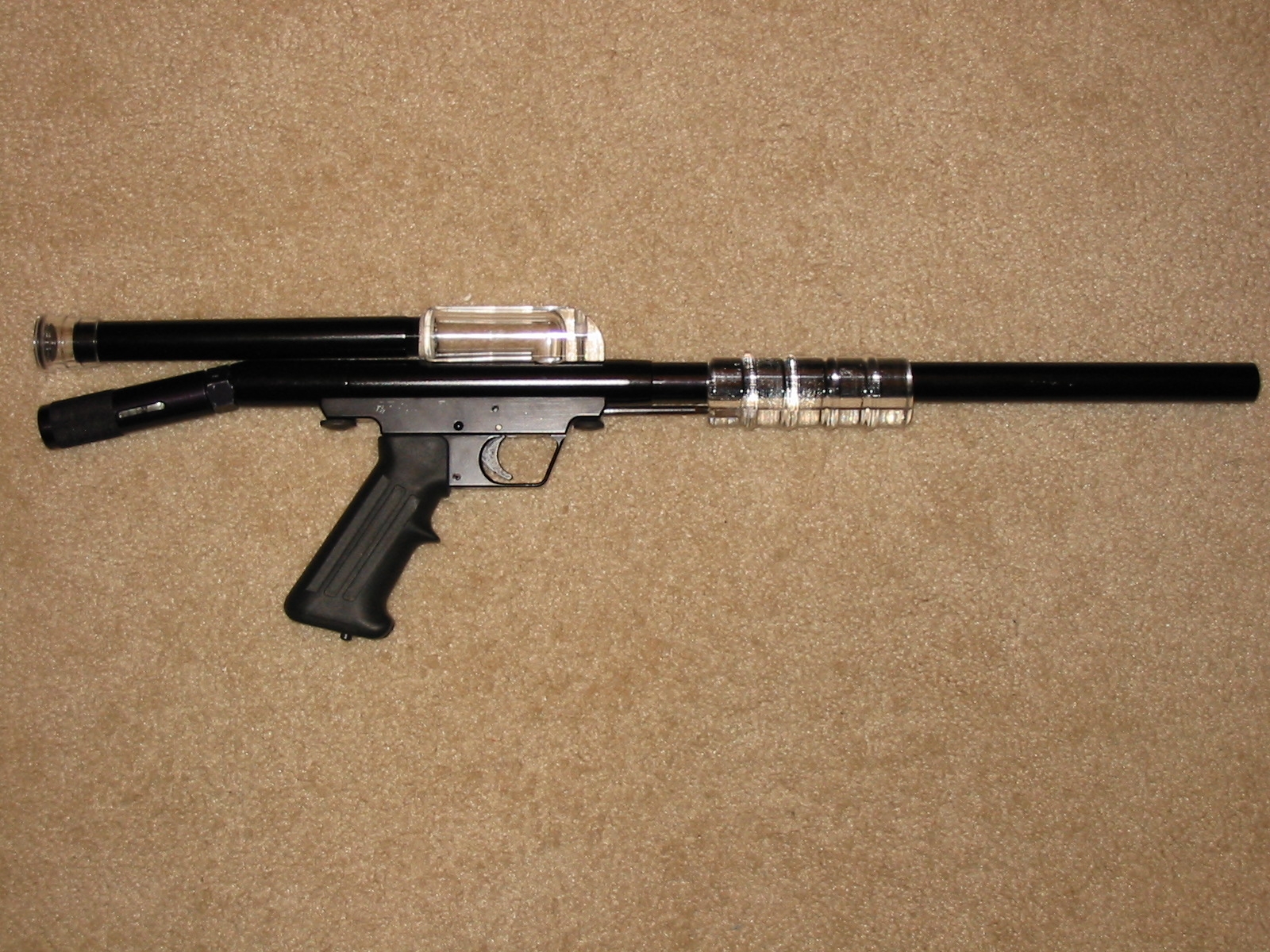 Mokal Mirage
My first gun. Its one of the few Mirages that I have seen that has never been a rental gun :) It has a slip in barrel system with a retaining screw on the side. The only mods for it are the barrels. I have an Armson 14" rifled and a Smart Parts Tear Drop 12". With the SP barrel, it is the most accurate gun I own. Dead on every time, the only problem is the super slow rate of fire because of the trigger setep. Its a great backup/sniper gun though. Ill probably never sell it.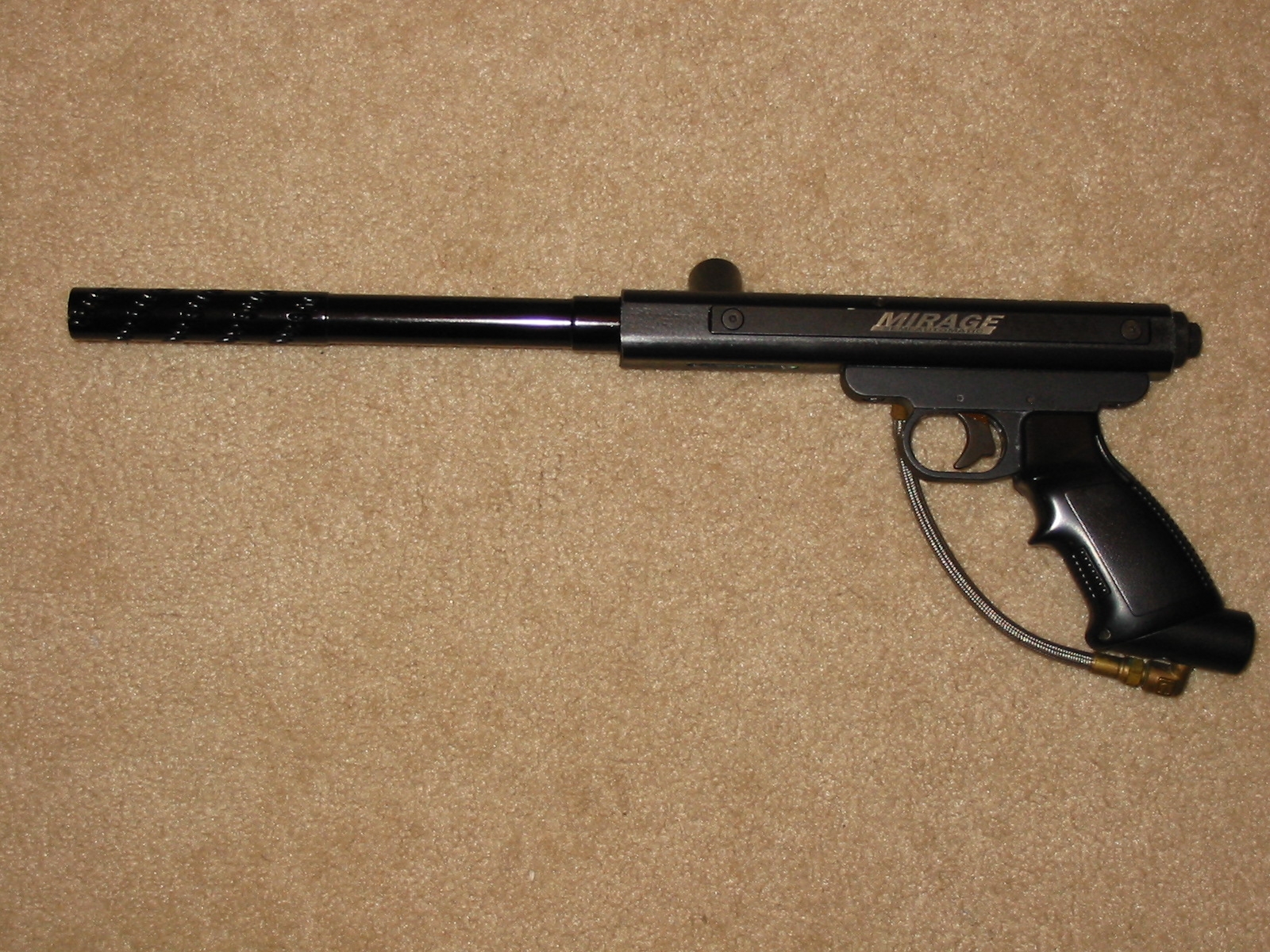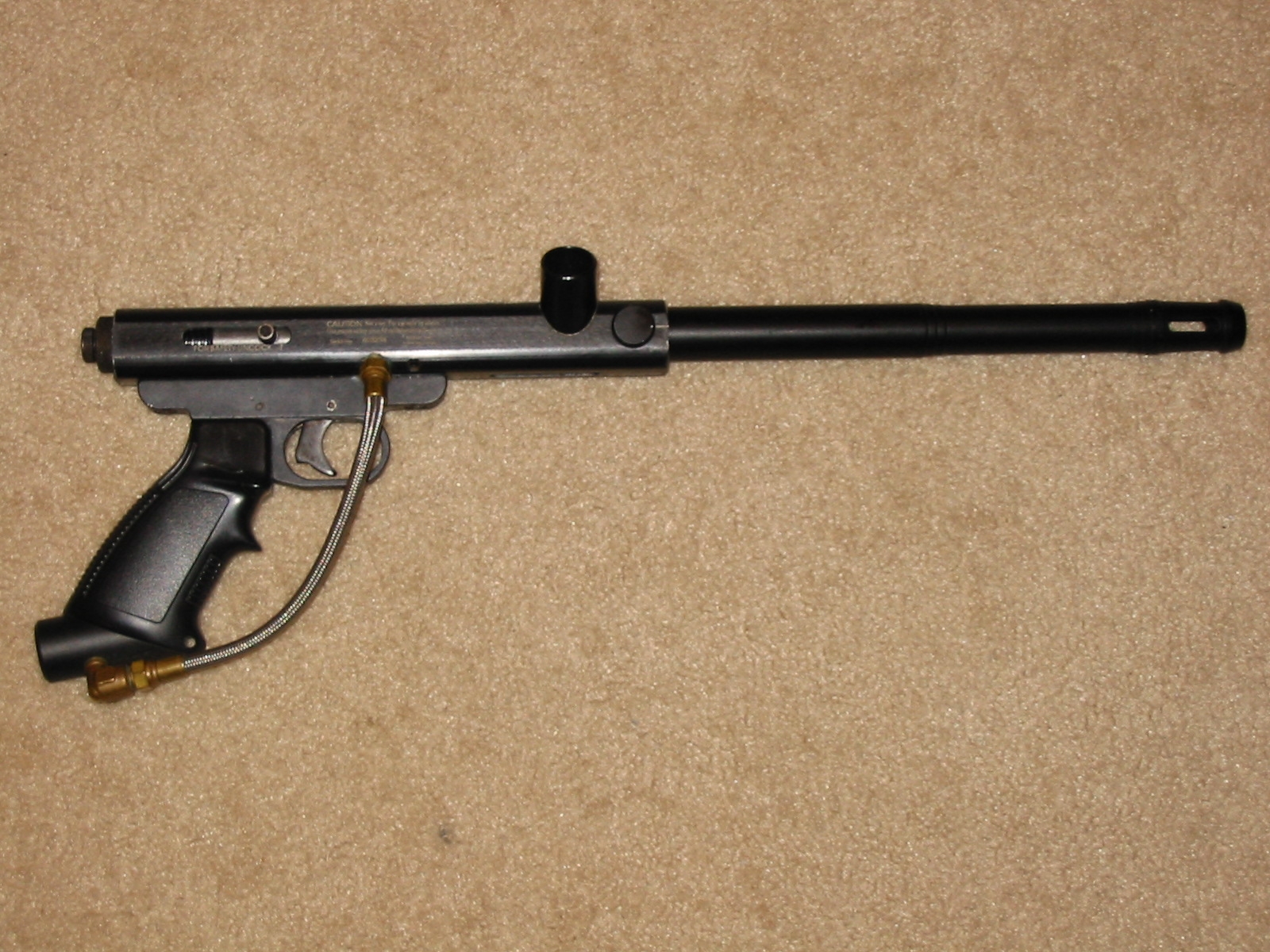 Brass Eagle Eagle .68
Brand new Brass Eagle Eagle .68 pistol. There aren't any upgrades available for this gun. Its a pretty decent sidearm though. The construction isnt great, its not that accurate, buts its a blast to shoot :) Gives a nice kick when fired. I bought a really nice Ronin thigh holster for it. The gun fits in perfectly. I plan on cutting the gun retaining strap off though and making a quick release strap with velcro and a snap button like a tac rig holster for a real gun so I can get a faster draw. When this gun eventually breaks (and it will, im not fooling myself) I may go hog wild on it and have custom internal made up for it and a new barrel. Who knows though..........
(picture coming soon)