WickedZ

WickedZ's 1995 Z28. It has weld draglight all around, skinnys in the front and drag radials out back. As far as mods, all he says is it has all the major bolt on's :)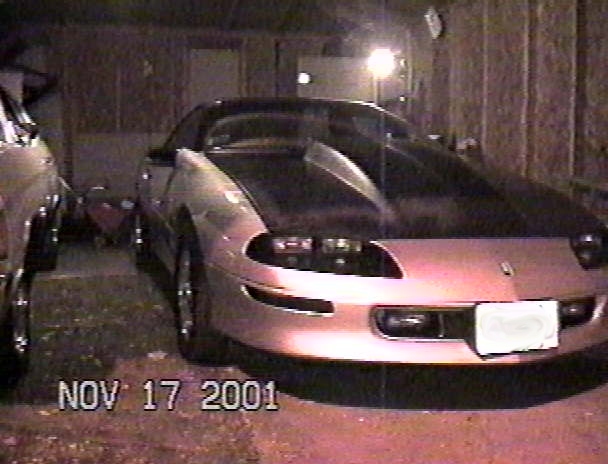 Jills92camaro
Jill's 92 RS camaro. It had a 305 TBI, t-tops, and 700r4. The car had a cervini ram air hood on it. Very nice looking 3rd gen. Too bad its gone :(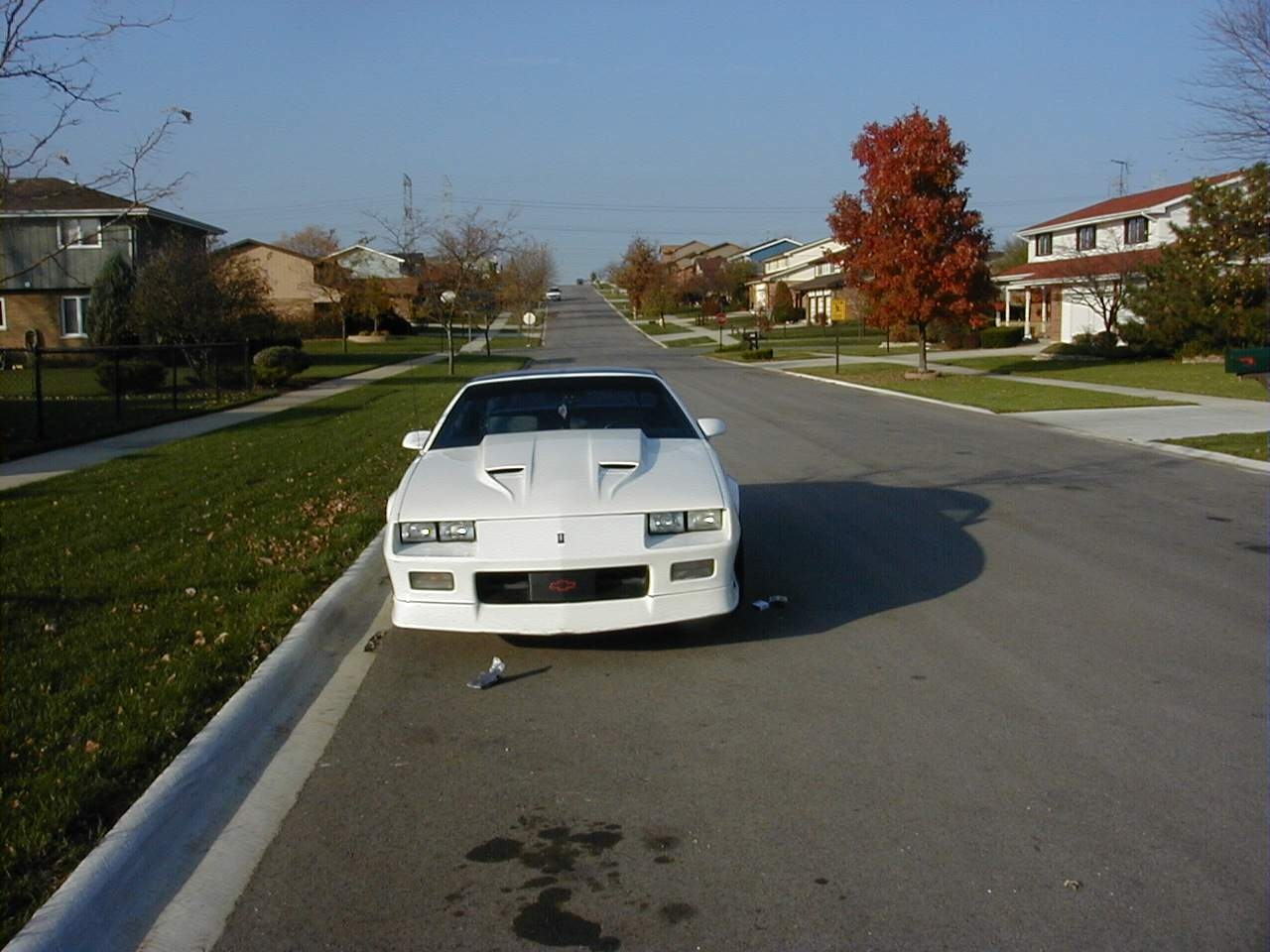 90Z28SS
This is Dereks 90 IROC-Z. Awesome looking car that was insanely quick with both the L98 and the LT1 in it. Chassis: Kenny brown Super subs, BMR tubular LCAs, BMR adjt. Panhard Pod, Removed front swap bar. Transmission: Fully built with heavy duty art carrinterals, Full manual Valve-body, B&M Tranny cooler, Art Carr 10 2500 stall converter. Driveline: Stock 10 bolt, Zexel torsen SLP take out posi, Richmond 3.73 gears, TPIS 3.5 aluminum driveshaft
Ignition: Accel 300+ ignition , Taylor wires , over the valve coverlooms. MISC: March underdrive pullies (2 piece), 160* T-stat, Hypertech cool fan switch, Fans on at 176* off at 160*, Ram-Air thru front grill, .5 diameter ram air tubes, K&Ns, TPIS air foil. 13.12 @ 103 with a 1.71 60ft with the TPI motor.
Unfortunitly this beast met a premature death by way of telephone pole. May it Rest In Peace.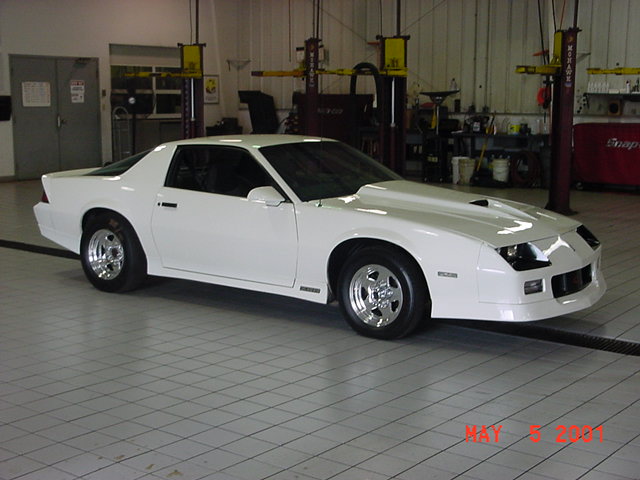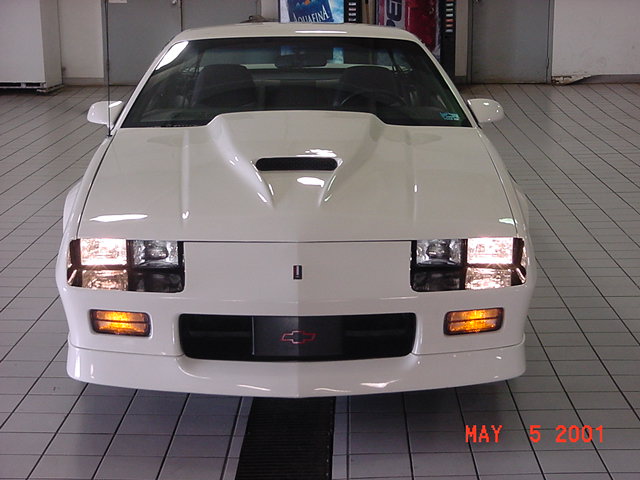 This is Derek's 95 convertable T/A. He is NOT going to mod it with MTI stage 3 LT4 heads and intake , cc306 , comp cams r lifters , AFR hydra rev , 1.6 crane golds , Mezeire H20 pump , double roller chain , hooker LT's , Mufflex 4" , 3500 Vig., Trans go &cooler, Wolferacecraft 6 point rollbar and nothing else....ya, right.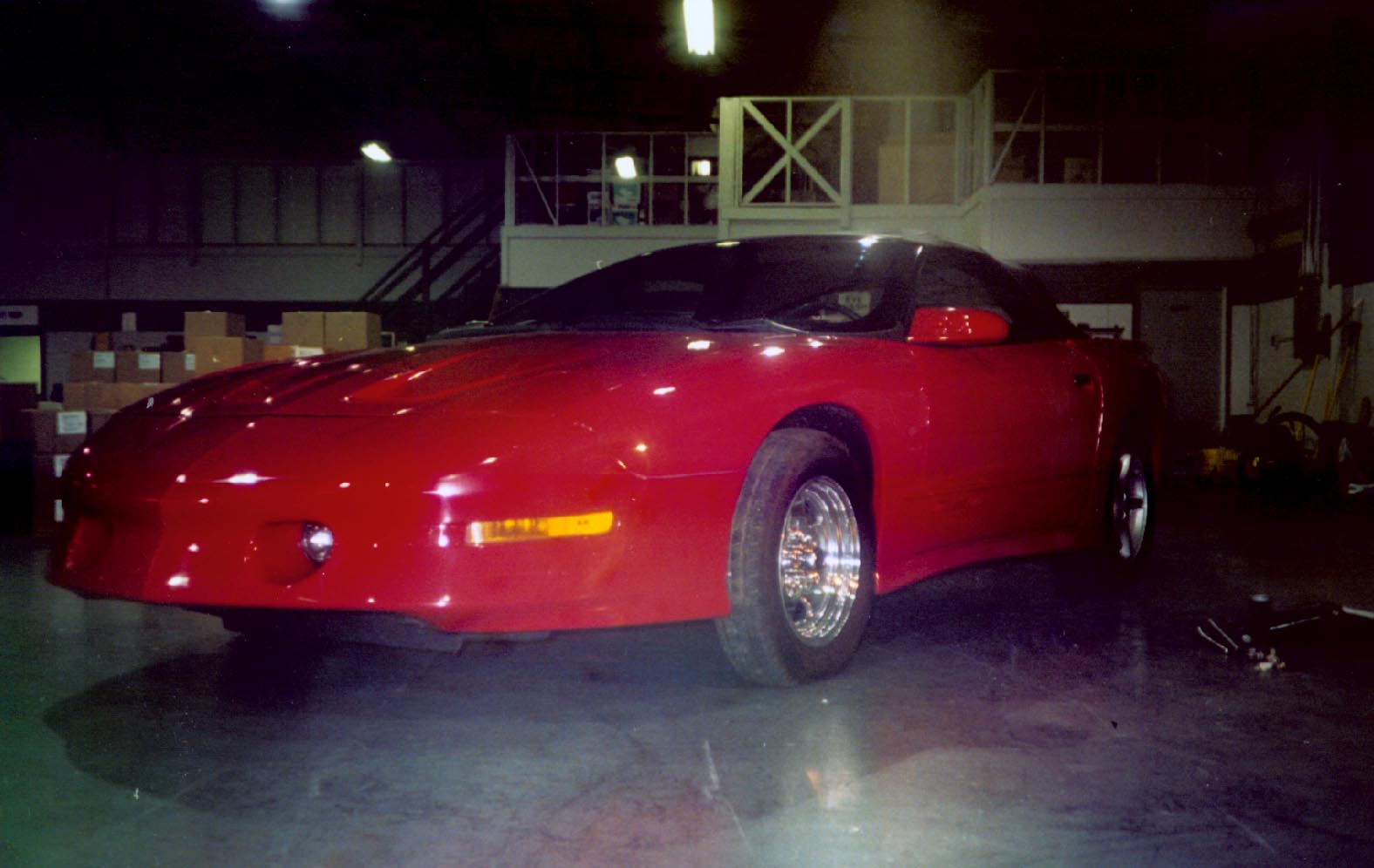 The Pete Vette
What can I say about the Pete Vette?? Well its the nicest 200hp car ive ever been in, thats for sure :) It is a 80 Vette, miata red, silver tinted t-tops, and it is numbers matching car. Now all Pete has to do is send me a front view of the car.